Sign Pro of Skagit Valley operations update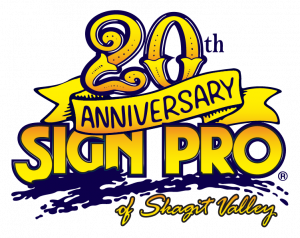 It is Sign Pro's responsibility to the community to help stop the spread of the corona virus and therefore we will adhere to Governor Inslee's mandate and close for the next two weeks beginning 3/24/2020.
We must protect our families! This business is our lively hood and many of you know we did not take this decision lightly.
All logos, layouts and design work can continue through email, once we are able to operate under normal circumstances we can finish your project. We will continue to check our emails and new request daily from home. All installs and pick ups are temporarily suspended until we can resume safely. We are truly sorry for the inconvenience and look forward to getting back to business as usual.
Thank you for your support,
Chad and Danielle
sales@signpro.org