Henry Klein Exhibit to Focus on PNW Residential Design through the Decades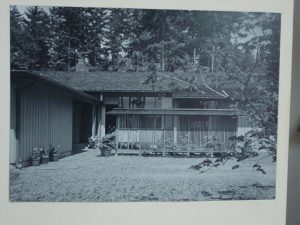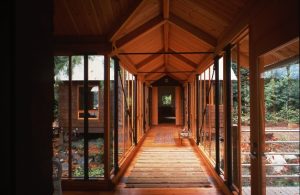 MOUNT VERNON, WASHINGTON, October 2019 — HKP Architects is thrilled to announce that the Historical Museum of Skagit County will be presenting an exhibit of residential design works by regionally noted architect Henry Klein (1920-2013). The exhibit, entitled Henry Klein Homes: Light, Form and Materiality Through the Decades, will open November 22, 2019, and run through March of 2020.
Henry Klein's work spans five decades from the mid-1950's until his retirement from the practice in the early 2000's. Guiding themes of natural light, indoor/outdoor connections, natural materials, gracious overhangs and beautiful screening weave through every decade. The exhibit also highlights some of the clients, contractors, other design professionals who worked with Henry, and some of the homeowners who live in his houses today.
"When the work is organized by decade, it is wonderful to see the consistency of expression as well as the evolution of Henry's designs," said Julie Blazek, Partner at HKP Architects. 
This is an opportunity for the public and design professionals to see a rare curated collection of photographs of the design and construction of Henry Klein's most notable homes. Klein's process of design is also illuminated through working drawings, hand sketches, and physical models.
"The timelessness of Henry's designs, integration of nature, and the honesty in the expression of materials speak not only to Henry's formidable design skills but also to his gentle and honest nature," said Brian Poppe, Partner at HKP Architects.
About HKP Architects
HKP Architects is a full-service architectural design firm in Mount Vernon, Washington, serving public and private clients throughout Washington State since 1952. Our portfolio includes civic buildings and spaces, educational facility planning, non-profit and community-oriented projects, and private homes. All of our projects emphasize long-term value for the client through efficient use of space, appropriate use of materials, sustainability, and the benefits of natural light throughout our buildings.