In addition to our Business Happy Hour held on the 2nd Thursday of each month and the monthly membership luncheon held on the 4th Wednesday of each month, the Mount Vernon Chamber of Commerce has a few special events that we hold annually.
Skagit Chili & Chowder Cook-off presented by Craft Stove… where you choose the winner! Enter your favorite recipe or come and enjoy others!
The Riverwalk Summer Concert Series takes place every Thursday night in August on the Mount Vernon Riverwalk Plaza. The two-hour concerts will begin at 6 p.m. and feature a mix of family-friendly local and regional artists.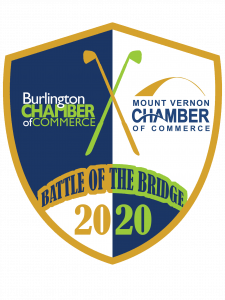 The Mount Vernon and Burlington Chambers of Commerce battle it out for bragging rights. Pick your side and enjoy a day on the links with us.
June 10, 2022
Avalon Golf Links
You will be delighted with wines, beer and spirits from regions throughout Washington, including local Skagit County wineries, microbrews and spirits, as well as, gourmet appetizers, divine chocolate and delectable cheese sampling made right in Skagit County. Event postponed in 2021 – see you in 2022!