Winter Break registration for Boys & Girls Clubs of Skagit County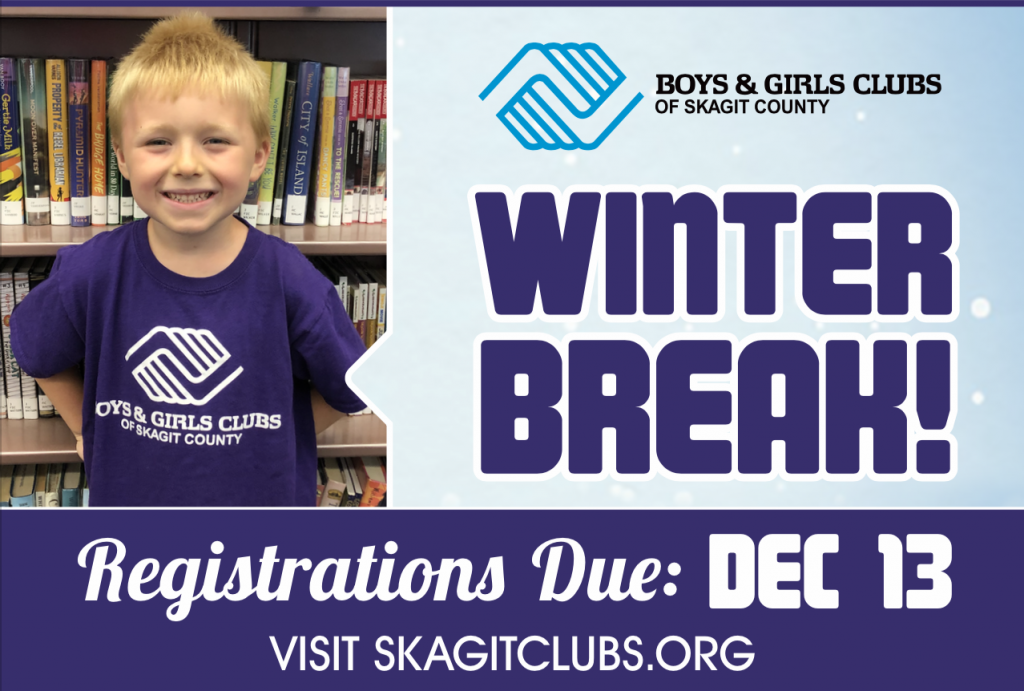 Clubs in Anacortes, Concrete, Mount Vernon, and Sedro-Woolley will be open for Winter Break, Dec 30-31 & Jan 2-3. Registration is available for current members at the Club or online at skagitclubs.org. The cost is $100 for the week and the registration deadline is Dec 13th. Prospective members can visit their local Club to apply for membership. Waiting lists may apply.
Anacortes Club
904 6th St
Winter Break Hours: 7am to 6pm
Contact: Andrew Flores
360-419-3723 x13
Concrete Club
7838 S Superior Ave.
Winter Break Hours: 6:30am to 6:30pm
Contact: Brian Gustafson
brian.gustafson@skagitclubs.org
360-419-3723 x46
Sedro-Woolley Club
915 McGarigle Road
Winter Break Hours: 7am to 6:30pm
Contact: Evan Greenlaw
360-419-3723 x43
Mount Vernon Club
1100 N. LaVenture Rd
Winter Break Hours: 7am to 6pm
Contact: Angela Freeberg
360-419-3723 x33