Keep your self-care resolution: Spas & salons in Mount Vernon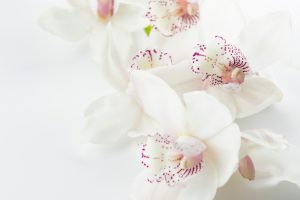 If some much needed "me time" is part of your New Year's Resolutions, there is no shortage of salons, spas and massage therapists to help you in keeping your resolution.
Here's a sampling of the places where you can find relaxation and rejuvenation in Mount Vernon:
Adara Salon & Spa
Where: 1019 Cleveland Ave., Mount Vernon
Services offered: Hair, skincare, massage, face & body waxing, nail care, makeup, cosmetic tinting, lash & brow extensions
Indulge yourself at this Aveda concept salon located in a historic home just south of the downtown district.
Can't-miss treatment: Botanical Skin Resurfacing – This facial is an alternative to microdermabrasion. It provides a deep exfoliation reducing the appearance of fine lines, wrinkles, sunspots and pore size.
adarasalonandspa.com
Balanced Touch Massage Therapy
Where: 317 S. 2nd St., #148, Mount Vernon
Services offered: Ashiatsu massage, chair massage, salted foot treatment, cupping, hot stones
Balanced Touch offers services with health and wellness at the forefront of each treatment, whether clients are looking for simple stress relief, pain reduction or increased range of motion.
Can't-miss treatment: Ashiatsu massage – If you haven't heard of Ashiatsu before, you are in for an experience. The massage therapist uses her feet to perform the massage, while balancing from bars affixed above the massage table.
Balancedtouchmt.com
Calm Water Massage
Where: 312 Pine St., Mount Vernon
Services: Swedish, deep tissue, pregnancy and hot stone massage
Located within the historic Pine Square in downtown Mount Vernon, you'll start to feel yourself unwind the moment you arrive.
Calmwatermassage.com
Can't-miss treatment: Hot Stone massage – This is great for circulation issues and of course relaxation. The heat radiates from the stone, easing tight muscles, increasing circulation and helping to promote well being. Complimentary aromatherapy with every massage.
PURE Skin Wellness Spa
Where: 419 S 1st St., Suite A, Mount Vernon
Services offered: facials, massage, body wraps, waxing & sugaring, lash & brow
With a focus on organic products from the Eminence brand, expect to be pampered in this plush downtown location.
Can't-miss treatment: Pure Eminence Contouring Body Wrap - This slimming head-to-toe  treatment begins with a full body scrub followed by a slimming wrap to help detoxify, reduce cellulite and contour the body.
pureskinwellnessspa.com
Spero Skin Salon Spa
Where: 1400 Riverside Drive, Mount Vernon
Services offered: Hair & makeup, facials, body treatments, massage, manicures & pedicures, lashes & brows
Spero's recently expanded space offers more of everything. Enjoy a couples' massage and cozy up in the relaxation room before or after your service.
Can't-miss treatment: Spero offers a full complement of boutique skin services, from Microdermabrasion and hydrodermabrasion to Rezenerate facial and microneedling. Add on a session in the infrared sauna to ward off the winter chill.
Speroskin.com
Click here for more personal care service providers.