Mount Vernon School District Superintendent Semifinalists & Interviews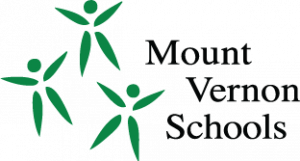 On behalf of our school board, I would like to thank you for your interest in our schools and superintendent search process. The board invites you to participate in the remaining steps of the process, the semi-finalist and finalist interviews. Last week, the board met to review the 19 applicants and have selected six semi-finalists that will be interviewed this Saturday, February 29th, beginning at 8:00 AM at Madison Elementary. The group of candidates includes highly qualified individuals who come from a wide variety of school districts. You are invited to watch the interviews, and provide feedback to the board on each of the candidates through forms provided.
The semifinalists and interview times are as follows:
8:00-8:45am- Dr. Miriam Miralles Mickelson, Snohomish School District
9:00-9:45am- Dr. Chris Pearson, Madison International School- Merida Mexico
10:00-10:45am- Dr. Ismael Vivanco, Orondo and Palisades School District
11:00-11:45am- Jennifer Kindle, Selah School District
11:45-12:45pm- Lunch Break
1:00-1:45pm- Ben Ramirez, Fife School District
2:00-2:45pm- Dana Rosenbach, North Mason School District
Following the interviews, the board will meet in executive session to narrow the selection to three finalists. The three finalists will participate in a community forum on March 2, 3, and 5th from 6:30-7:15pm at Mount Vernon High School in the auditorium. Each night is for one candidate and questions from the public will be accepted. Following the forum, the board will deliberate, and are expected to make a final selection on the evening of March 5.