A Night for Women to Learn, Laugh & Come Together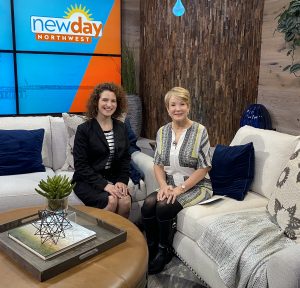 RejuvenationMD® Aesthetic Skin Treatment & Wellness is hosting a Girl's Night Out for women to come together to laugh, learn and importantly have fun! On March 26th from 5 -7 PM at their Burlington practice, RejuvenationMD welcomes Bra Fitter and Nordstrom Stylist, Laurie Cooley. Laurie Cooley helps women feel more confident in their clothing. "Choosing the right bra is key to feeling comfortable and looking good." Laurie will be bringing the latest shapewear from Kim Kardashian West's SKIMS line, and she'll be helping attendees find clothing styles to best compliment their body shape.
Guests will also have an opportunity to learn about the new CoolTone™ treatment from CoolSculpting®. CoolTone is FDA-Cleared to firm, tone and strengthen the abdomen, thighs and buttocks. And, CoolSculpting is FDA-Cleared to eliminate fat. RejuvenationMD is home to two of the top CoolSculpting experts in the country who will be prescribing treatment protocols and offering special, event-only pricing to help guests slim down and look great their summer wardrobes.
At the event, RejuvenationMD will also be recognizing Breast Implant Illness month. "One of our own master estheticians overcame the illness," says Dr. Tsitsis, founder of RejuvenationMD, "So, it's important to us to help raise awareness about the issue. We offer the Vampire Breast Lift® which is a natural alternative to breast implants; more women should understand their options before undergoing surgery."
According to Dr. Tsitsis, RejuvenationMD's March 26th event is an opportunity for women to come together, learn, laugh and have fun. Avenue Catering will provide appetizers and women will have chance to sign up for raffles to win prizes like Nordstrom gift cards. For more information about RejuvenationMD's Girl's Night, visit the specials page at www.rejuvenationMDMedspa.com, or visit their Facebook page to RSVP.
###
RejuvenationMD Aesthetic Skin Treatment and Wellness Center is an award-winning practice that serves the Western Washington region. To learn more, call their Bellingham office 360-685-8408, or their Burlington office 360-982-2620.