Peoples Bank Welcomes Kari Kennedy as Mortgage Loan Representative at the Mount Vernon Financial Center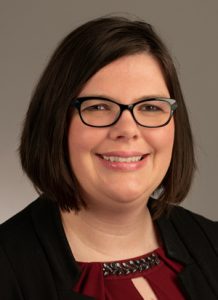 Peoples Bank is pleased to welcome Kari Kennedy as a Mortgage Loan Representative at the Mount Vernon Financial Center. Kari brings 17 years of banking experience in Skagit County, where she was born and raised.
"I love helping people, and I want them to succeed at whatever goal they have in mind for their financial future," said Kari. "I want to be the person who can help guide new home buyers to the right resources and financial products."
Kari volunteers her time serving as Board Vice President for the Home Trust of Skagit, a community land trust organization that provides opportunities for affordable homeownership and rental properties. She is certified to teach financial education courses and home buying seminars and has supported Junior Achievement, the Relay for Life of Skagit County, the Skagit Asset Building Coalition, and the Skagit Women's Alliance and Network (SWAN).
Kari earned a bachelor's degree in business administration. She is a graduate of the Pacific Coast Banking School, the premier national graduate school of banking, and holds an Executive Leadership Certificate from the University of Washington Foster School of Business. She enjoys reading mystery and suspense novels and spending time with family.
About Peoples Bank
Peoples Bank is a locally owned and operated, independent full-service community bank with $1.9 billion in assets. Headquartered in Bellingham, Washington, the Bank was founded in 1921 and operates 23 branches located throughout Washington. Reflecting its strong financial management practices, dedicated employees, and long-standing customer relationships, Peoples Bank was awarded a superior five-star rating from BauerFinancial, a leading independent bank rating firm. Learn more about Peoples Bank at https://www.peoplesbank-wa.com/.