Heritage Wealth Advisors offers WebEx – Stimulus Money For Small Business Owners
There is an unprecedented amount of money- over $350 Billion- available to small business owners, much of which is first come, first serve, with billions already having been claimed. If any business owners you know haven't filed applications for these monies, the time to act is now. Unfortunately, many banks have stopped taking applications, leaving many business owners scrambling.
Join us for a Webex where we will cover the numerous pots of money available- low interest loans (EIDL), fully forgivable loans (PPP), Emergency Grants payable "within days", Express Bridge Loans, Payroll Tax Credits, as well as State and City programs like the ""Working WA Grant". We'll talk about how to apply, how to choose which options are best, and which don't require personal guarantees or collateral. We will also cover ways to support the business' employees, through Federally Paid Medical Leave, Family Leave, Enhanced Unemployment Benefits, as well as Sick Leave. Here are some of the most common questions we're hearing from business owners, that we will cover during the call:
Am I eligible for PPP? What if I have already laid employees off?
How do I get the loan funded? I need the money ASAP.
What if my bank has stopped taking applications? Are there other banks that will take my application? What can I do now?
Will it be truly forgiven or will have to repay it?
Are there other loans, grants, or other programs available to me and my business?
What happens if I use all the funds over the next 8 weeks and economy is not yet strong?  Is there more funding?  What should I do?
How can I help employees figure out the money that is available to them (Medical Leave, Family Leave, Sick Leave, Unemployment, etc)?
How do I get reimbursed for Sick, Medical, or Family Leave wages paid to employees?
What other action steps should I be taking as a business owner to best navigate this time of uncertainty?
There is an unprecedented amount of money available to small businesses, but there are LOTS of moving parts, and time is of the essence, so we are here to help. Join us!
Monday @6PM PDT
Dial-in: 844-800-1244
Conference ID:  1157159
Webex: https://ampfconferencingnh.webex.com/ampfconferencingnh/j.php?MTID=ma67761b585cdd938e21a8afe37090a67
Tuesday @ 12PM PDT
Dial-in: 844-800-1244
Conference ID:  2773899
Webex: https://ampfconferencingnh.webex.com/ampfconferencingnh/j.php?MTID=ma9a70143aeef053b5f6aa08aa6d9ce9d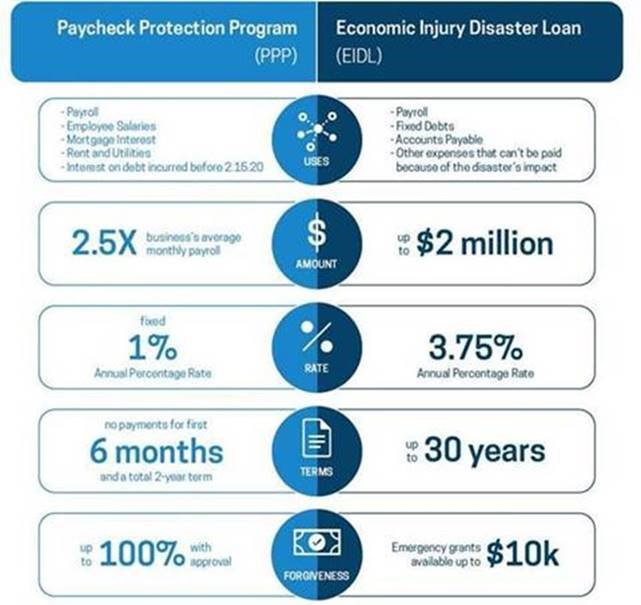 While there are so many resources being offered through the federal government, there has been a lot of confusion regarding where to apply, when to apply, what paperwork needs to be filed, etc. Our team has compiled all these resources to make it easy and apply it to your business.
Please RSVP with Amy Schwab amy.k.schwab@ampf.com to ensure we have enough capacity on our conference lines.
We also encourage you to invite others who may directly benefit from the information that will be shared, as we know there are a lot of businesses who have been impacted by Covid-19.
Colin M. Sands, ChFC®, CRPC®, AAMS®, CLTC, RICP®
Private Wealth Advisor
Heritage Wealth Advisors
A private wealth advisory practice of Ameriprise Financial Services, Inc.
Email: colin.m.sands@ampf.com
PH: 360.336.5050
Amy Schwab, CFP®, CRPC®, AAMS®, CLTC® , APMA®
Financial Advisor | CERTIFIED FINANCIAL PLANNER professional
Heritage Wealth Advisors
A private wealth advisory practice of Ameriprise Financial Services, Inc.
Email: amy.k.schwab@ampf.com
PH: 360.336.5050