Chamber Member Produces Virtual Talent Show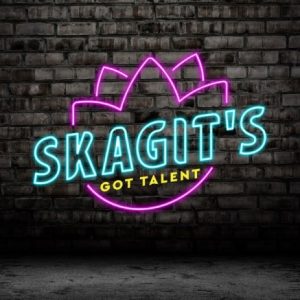 Skagit is about to launch its first virtual talent show: Skagit's Got Talent! The show is the brainchild of Mount Vernon Chamber member Rebecca Murray, owner of Skagit Media Marketing. "I've had the idea to produce a county-wide talent show for years," said Murray. "When we all became home-bound, I thought, 'let's do this!'."
Murray recruited a diverse line-up of local personalities to add humor and spice to the virtual talent show, which will accept 2-minute video auditions April 15 - 22. Five virtual judges evaluate the entries using simple criteria, focusing on presentation, style, and originality. The first round of judging will reveal the top 15 contestants who will move onto a live show on May 6th from 7:00 - 8:30 pm. Contestants perform for 3-minutes and, at the end of that show, judges decide which ten contestants move on to the final round.
During the finale on May 13th, finalists are given up to five minutes to perform. At the end of that show, Chief Judge David Bricka will announce first, second, and third place winners and award prizes.
"Skagit's Got Talent gives us a way to entertain each other during our time of being apart," said Bricka. "We've had many so may live events canceled due to the coronavirus. When I heard about this idea, I said 'Yes! Count me in!'"
More details about the show and applications to audition can be found by visiting Skagitsgottalent.com.