Skagit Valley College selects Mitch Freeman as its new Athletic Director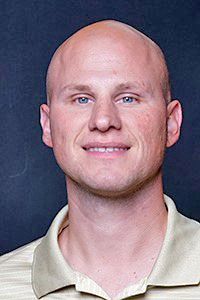 Skagit Valley College is ready to take the Cardinals to the next level when Mitch Freeman begins his role as SVC's new Athletic Director today, June 16.
Freeman brings more than 15 years of experience to the Skagit program, including men's basketball coaching and leadership positions with the Seattle University Redhawks and the Cal Poly University Mustangs. He also served as Men's Basketball Head Coach and Assistant Athletic Director for the Peninsula College Pirates. Most recently, Mitch served as Men's Basketball Head Coach for the Corban University Warriors. In his two years at the helm at Corban, Freeman led the Warriors to a record of 34-27 (.557), headlined by a 21-9 campaign in 2018-19.
"Mitch Freeman's commitment to diversity, equity, and inclusion is a perfect fit for our athletic programs at SVC," said Dr. Claire Peinado, Vice President for Student Services. "His focus on excellence will help shape and mentor our student-athletes, both on the field and in the classroom."
Freeman is joining a rich athletic tradition with the Cardinals that dates back to the College's founding in 1926. Sports offered that first year were basketball and tennis with approximately a dozen players. Today, Skagit's program includes nine sports with nearly 160 student-athletes. The opportunity to engage in athletics enriches our students' college experience and enhances our campus culture.
Mitch Freeman earned a Bachelor's in Kinesiology in 2004 and a Certified Secondary Education Teacher certificate in 2005, both from Washington State University. He earned a Master's in Educational Administration from Grand Canyon University in 2008. He also spent three years teaching in the Seattle and Marysville school districts.
Skagit Valley College is a member of the Northwest Athletic Conference, which consists of two year colleges in Washington, Oregon, Idaho, and one college in British Columbia.
To stay connected with the Cardinals Fan Zone, visit https://athletics.skagit.edu/
# # #
Equity in Access, Achievement, and Community