Skagit Valley College Faculty in the News: Dr. Farhana Loonat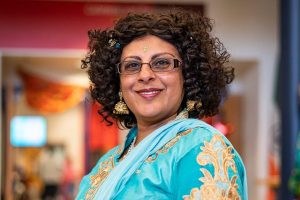 On Thursday, January 21, Farhana Loonat, Ph.D., Skagit Valley College Department Chair for Political Science, Philosophy, International Studies, Anthropology, and Social Science, will present her paper, The "Diversity, Equity, Inclusion" Illusion in White Supremacist Institutions of Higher Education: Delivering Equity and Inclusion for Women Faculty of Color. Dr. Loonat's presentation will take place virtually from 2:30 to 4:00 pm PST via Zoom, https://zoom.us/s/4571870466. The community is cordially invited to attend.
In addition to the SVC presentation, Dr. Loonat also recently presented her paper at the Northwest Political Science Association, the Political Theorists of Washington, and the prestigious Association for Political Theory. In addition, she presented her work at the Southern Political Science Association and the Western Political Science Critical Whiteness Studies group.
#  #  #
Equity in Access, Achievement, and Community