Volunteer role players needed for Park Ranger Law Enforcement Academy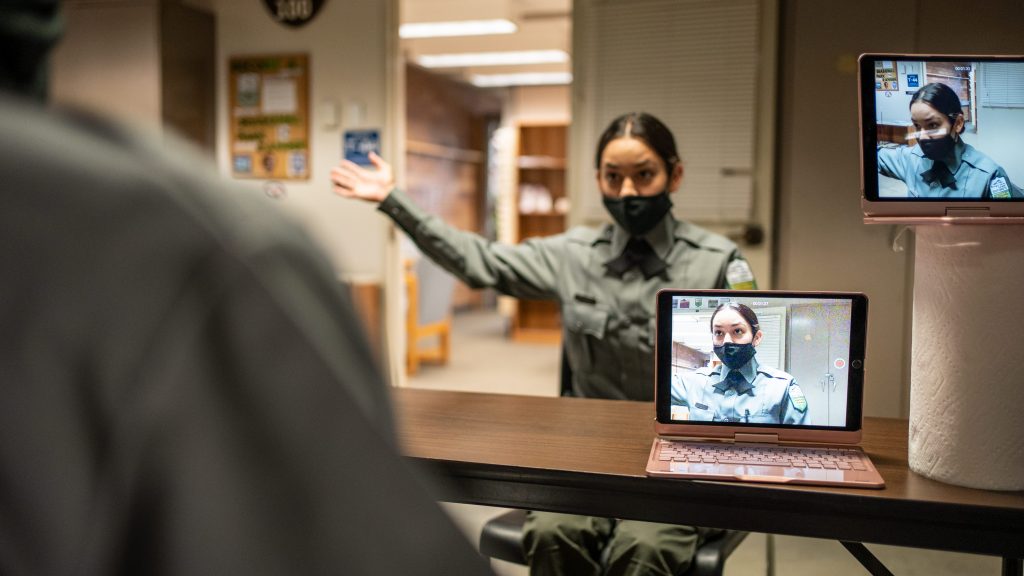 The Skagit Valley College Park Ranger Law Enforcement Academy (PRLEA) is now accepting volunteers for role players to help law enforcement students enact real-life scenarios as part of their comprehensive 750+ hour, 18-week training program.  
Volunteers could be cast as robbers, intoxicated drivers, campers, dog owners, and even archeologists. Previous scenarios include being cast as a dog owner who is having a dispute with another dog owner, campers who are being too loud, or poachers. 

"These scenarios are important for students to master the information critical to successful public service and protection of our world's natural, historical, and outstanding resources," said Commander Rick Mossman, who served as a National Park Ranger for more than 37 years and is now a PRLEA director.  
"Their training culminates with scenario-based field exercises where they put all their classroom hours and preparatory skills training to work in problem-solving, role player scenarios.   
The academy prefers volunteers to be 18 years old; however, volunteers under 18 can participate with a parent. Pizza will be provided for lunch to volunteers at no cost. 

Volunteers are needed between 8 a.m.-12 p.m. or 1-5 p.m. on the following: Friday, Oct. 29; Monday, Nov. 22; Tuesday, Nov. 23; Wednesday, Dec. 1; Monday, Dec. 6; Tuesday, Dec. 7; Monday, Dec. 12; Tuesday, Dec. 13; and Wednesday, Dec. 14. 
Interested or have questions? Call Program Coordinator Jennifer Knezek at 360.416.7919 or emailing academy.assistant@skagit.edu. Instructions on coming to campus and information on COVID-19 protocols will be provided to those who are accepted prior to the volunteer date. Proof of vaccination for COVID-19 is required, and the vaccination status of each participant will be verified by Brooke Writer, SVC's COVID-19 coordinator, who can be reached at Covid.Coordinator@skagit.edu. 

About the Park Ranger Law Enforcement Academy 
The Park Ranger Law Enforcement Academy is one of six accredited academies nationwide that meets federal training standards for commissioning law enforcement rangers for the National Park Service (NPS), Washington State Parks, and other agencies. Over 90% of Washington State Parks law enforcement rangers received their training at this academy.   Students learn from subject matter experts and recognized professionals in their field.