Celebrating Accomplishments In Our Parks!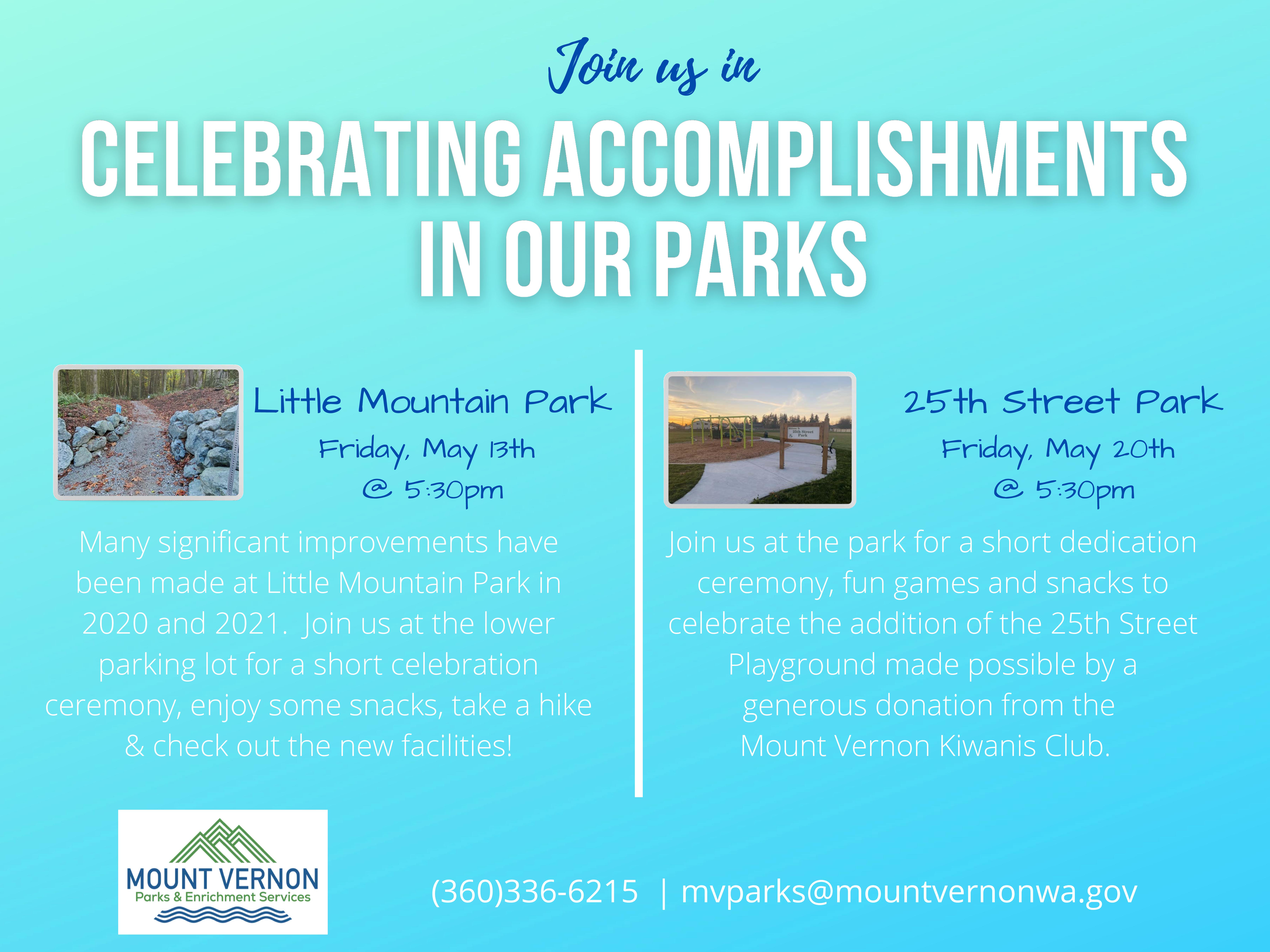 Please join us in Celebrating Accomplishments in Our Parks!
During 2020 and 2021 many significant improvements occurred in our City parks that we have not had the opportunity to properly celebrate due to COVID.
We are now happy to invite you to join us as we showcase all the wonderful enhancements that have been made at Little Mountain Park, as well as the new 25th Street Park playground!
Little Mountain Park Improvements Celebration
Friday, May 13th @ 5:30pm to 7:00pm
During the 2020 and 2021 many significant improvements were made at the park including:
*New lower parking lot offering ample safe parking stalls
*New restroom facility in the lower parking lot
*New Bike Skills Course
*New trailhead entrances for hiking and the Bike Skills Park
*New information kiosk
Join us in the lower parking lot for a short celebration ceremony, enjoy some snacks, take a hike, and check out the new facilities!
25th Street Playground Dedication
Friday, May 20th @ 5:30pm
The 25th Street Park received a much needed "facelift" this past fall with the installation of a new playground, made possible by a generous donation from the Mount Vernon Kiwanis Club. It is time to celebrate this great addition to the community!
Join us at the park for a short dedication ceremony followed by some fun games and snacks!
Come celebrate with us!