Leadership Whidbey hires Mary Anderson as new program manager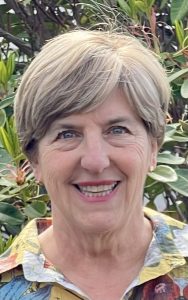 Leadership Whidbey recently hired Mary Anderson as its new program manager. Her first day was May 2. Leadership Whidbey provides accessible, high quality development opportunities to connect, inspire, and advance transformational leadership across Whidbey Island.  
"Skagit Valley College is very pleased that Mary Anderson will be the next program manager for Leadership Whidbey," said Dr. Dave Paul, SVC's director of Community Relations. "In just two years, the Leadership Whidbey program is already making a difference.  
"Leadership Whidbey has brought together over 40 future leaders who are committed to working across sectors and geographic regions to address the complex challenges our community faces. As a leader in promoting equitable community outcomes, SVC is proud to be a partner in Leadership Whidbey." 
Anderson brings more than 15 years of experience in program and project management to her new position. During her career, she's worked as a strategist, senior services administrator for the City of Oak Harbor, local business owner, and employee of Island County Public Health. She holds a bachelor of science degree in organizational behavior and a master's degree in public health – health services.  
Anderson is also active in the community and currently serves as director of funds development for the Oak Harbor Music Festival, a Sno-Isle Library Foundation board member, and a civil service commissioner for the City of Oak Harbor.  
Each fall, Leadership Whidbey selects up to 20 applicants representing the private, public, and non-profit sectors across Whidbey Island for a 7-month intensive leadership development program with the goal of creating a network of leaders whose increased awareness and commitment to serve will energize and shape Whidbey Island's future. Applications for Leadership Whidbey will be accepted beginning in July with an application deadline of Aug. 31.  
Leadership Whidbey's 2021-22 cohort will celebrate its graduation from 4:30-6 p.m. Friday, May 20 at the Island Shakespeare Festival. Graduates include: Theresa Addison, Maddie Bailey, Bryan Bjorndal, Kayley Costello, Lynn Goebel, Vicki Graham, Joan Green, Mary Elizabeth Himes, Kristina Hines, Steve Jacobs, Jim Jolly, Ben Johnston, Rachael Joseph, Jesse Levesque, Jeff Markette, Marta Mulholand, Cailyn Murray, Stephanie Turco, Chris Wiegenstein, and Kimberly Wilson.  
### 
Skagit Valley College is making a difference throughout Skagit, Island, and San Juan counties by providing access to higher education for all who seek a better future. Part of what makes our college special is that we are deeply committed to equity in access, achievement, and community. Whether you are training for a new job, beginning your college experience, finishing the degree you started, adding English language skills, or pursuing a high school credential, Skagit Valley College welcomes you.