Skagit Valley College hires Grady Tweit as new Cardinal head baseball coach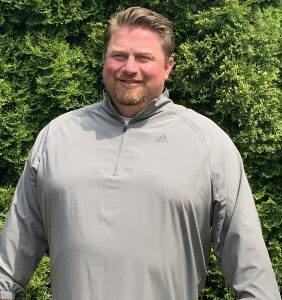 Skagit Valley College recently hired Grady Tweit as its new head baseball coach. His first day was July 1. 
"We are thrilled that Grady has accepted the opportunity to return to SVC and take over as our head baseball coach," said Director of Athletics Mitch Freeman. "He has had tremendous success as a head coach wherever he has been, including his time at SVC. We look forward to supporting him while he builds on the success of our baseball program" 
Tweit grew up in Bellingham, Wash. and played varsity baseball for four years at Sehome High School, where he received All-League honors after the Mariners posted a record of 24-1 in 1997.  

After graduating, Tweit played under head coach Kelly Smith at Lower Columbia College (LCC), where he led the Devils to a 40-5 record in 1999 and a second place finish in the 2000 Northwest Athletic Association of Community Colleges (NWAACC) tournament.  
Tweit began coaching baseball in 2002 and moved to Longview in 2006 to begin a 9-year coaching career at LCC. In his second year, Tweit assumed the role of associate head coach and recruiting coordinator. During his time at LCC, the Devils won two NWAACC championships and five West Division titles. 

In 2015, Tweit took the helm for both Skagit Valley College (SVC) and the Cowlitz Black Bears, a summer collegiate team and member of the West Coast League. In one year at SVC, Tweit led the team to a regular season co-division championship and was named the North Division co-head coach of the year. New opportunities for the Tweit family took them back to Longview in the fall of 2016, where he continued coaching the Black Bears until the summer of 2020, when they returned to Bellingham. 

Tweit and his wife Alicia reside in Bellingham with their two children, Mackynlee (17) and Gunnar (14). 

### 
Skagit Valley College is making a difference throughout Skagit, Island, and San Juan counties by providing access to higher education for all who seek a better future. Part of what makes our college special is that we are deeply committed to equity in access, achievement, and community. Whether you are training for a new job, beginning your college experience, finishing the degree you started, adding English language skills, or pursuing a high school credential, Skagit Valley College welcomes you.