Skagit Regional Health CEO provides information on upcoming levy election, special board meeting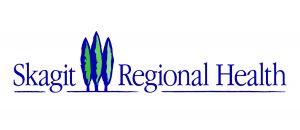 March 30, 2023
To:       Community Leaders
From:   Brian Ivie, President and CEO
Re:       Upcoming special board meeting and operations levy election
Dear Community Leaders,
The Board of Commissioners of Public Hospital District No. 1, Skagit Regional Health has placed a first-ever maintenance and operations levy request before the voters of the district on the April 25, 2023 special election ballot.
I write to you today to provide additional information about the levy request and to invite your participation in a special PHD No. 1 Board meeting set for 5 to 7 p.m. on Wednesday, April 5, 2023 at the Skagit Station Meeting Room, 105 East Kincaid Street in Mount Vernon, where we will provide information and answer questions. Participation will be available in person and remotely via Zoom (link will be made available at www.skagitregionalhealth.org/levy).
Skagit Regional Health is a public health system that has served the community for nearly 65 years. It is owned by the community and operates on a non-profit basis.
Proceeds from the levy will support the local healthcare system's ability to:
Improve access to quality care
Enhance primary, surgical and emergency care
Provide locally reliable and accessible urgent care
Boost growth and support of the local workforce
We know that patient needs have changed over the past several years and healthcare needs to change to meet those needs. Skagit Regional Health, along with healthcare systems across the region, has experienced significant challenges in the past three years with high demand for care and services, staffing challenges, high supply costs and financial losses due, in part, to the mandated pause in surgeries related to the pandemic.
Throughout these trying times, our healthcare team has continued to provide excellent care to the people we serve and we look forward to continuing to do so in the years to come.
The ballot measure requests a levy amount of 50 cents per $1,000 of assessed value, to be collected starting in 2024. Based on the assessed value of property within the district for 2023, this equates to $16.65 per month or $200 per year for property with an assessed value of $400,000.
To see a detailed map showing the Public Hospital District No. 1 boundaries, go to https://www.skagitcounty.net/Maps/iMap/?mapid=faea0aec7a8d4fc6a309b1892343b92d
Resources providing more details and answers to frequently asked questions are available at www.skagitregionalhealth.org/levy. You may also address questions via email to SRHUpdates@skagitregionalhealth.org or contact me directly at 360-814-2293 or call Regional Vice President of Communications Kari Ranten at 360-814-2370.