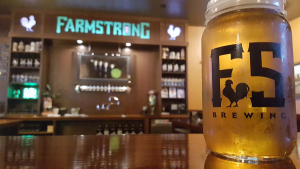 Locally sourced food is one advantage of living in a rural, farm-centered community. Many Skagit restaurants buy directly from the grower for delicious farm-to-fork dishes. Locals and visitors alike can take advantage of farm stands and farmers markets to eat organic and conventionally grown, field-fresh products including free-range beef, poultry and eggs, milk, cheese, and locally made bread, cider, wine, beer and spirits.
Gather goodies for a picnic or enjoy being served. Either way, dine locally while you're here.
Need Take-Out or Delivery during COVID-19?
Check out this interactive map of participating Mount Vernon restaurants.